Carl Cockle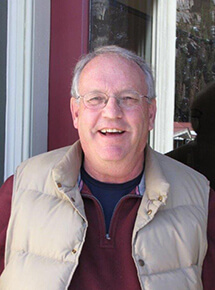 Carl Cockle is a native of Ouray .He has been a real estate broker associate and broker/owner since 2001. He enjoys helping folks look for their new real estate purchase either home or land and helping beyond the purchase with relocating logistics. The helping beyond the purchase is always helpful. Carl resides in Ouray with his Wife Mary.  They are both heavily involved in Community Activities. Being a local, Ouray Native Carl has a thorough knowledge of the all the area surrounding Ouray, Ouray County and Southwest Colorado. He knows the people, the properties and the water. He says he does not have to go on vacation because he is already there.
Property Management:
Carl has been a property manager for over 10  years as  either Long Term or Short Term Vacation Rentals.
Professional Experience:
A licensed real estate broker for 15 years.
He served on the Ouray County Planning Commission for 5 years.
He is currently a City Council Member for the City of Ouray.
Education:
Carl has a degree in Business Administration from Fort Lewis College in Durango, Co.
Member of the Montrose Association of Realtors.
Mission Statement:
I want to help my clients through the real estate transaction process and beyond to give them  a positive experience.